New Orleans unique mix of Spanish, African, American Indian, and European immigrants created a unique environment for the development of jazz music.  The Jazz National Historical Park commemorates this music genre, and is a popular New Orleans activity for guests at the Avenue Inn Bed and Breakfast.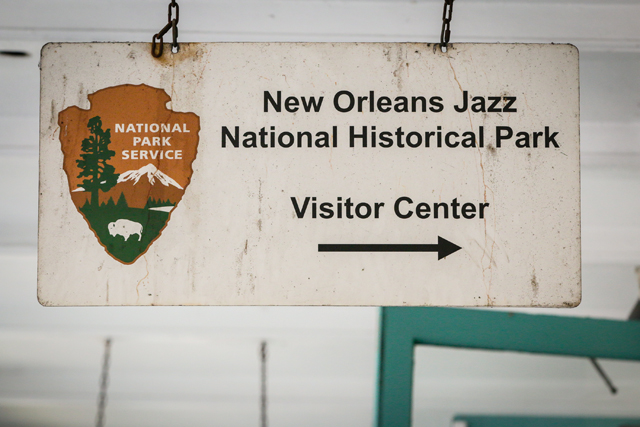 A Museum and Performance venue created in 1994 to commemorate the jazz music legacy.  Preserve information, resources, and sites related to the history of jazz in New Orleans.  The Park features music selections and information regarding some of the most noted pioneers of jazz, including Freddie Keppard, Scott Joplin, Buddy Bolden, and Louis Armstrong, to name a few.  The park also notes the progressions of the jazz music genre throughout history
The Official Visitors Center is located at 916 North Peters Street in the French Market.  The free-to-the-public museum is open throughout the year,  Tuesday through Saturday from 8am to 4:30pm, closed on Holidays.  The Visitors Center holds a performance area, exhibit space, information desk, and bookstore.  It offers regular jazz performances, lectures, films, concerts, and exhibits.  The content of the Park changes during the year, depending on seasons and events, so it is an ideal return-to location in New Orleans.
The Park features two self-guided tours.  The Jazz Walk of Fame covers Algiers Point (a ferry is available from the New Orleans French Market), and an 11-stop Tour of Jazz History Sites leads you from the Louis Armstrong Park around the French Quarter.
The Park has also partnered with the Old US Mint to present their popular concert series in the Old US Mint Performance Hall.  This world-class music venue presents performances throughout the year.
The park participates in special Annual events that bring enhanced opportunities to experience the city's jazz culture.  April is Jazz Appreciation Month which includes the French Quarter Festival and the New Orleans Jazz and Heritage Festival (look for future posts regarding these topics).  October is Jazz Awareness Month, and the Park also boasts seasonal concerts throughout the Christmas Season.
So stay at our historic bed and breakfast, and immerse yourself into the sounds and history of New Orleans jazz!  We are on the streetcar line with easy access to the French Quarter and the Park.